It's said the world is an oyster, and we couldn't agree more. Everything we do in the world today is linked to social media. Whether shopping for something mundane like an electric razor or learning about the best places to travel cost-efficiently, people go online to read reviews to see what others say. And let's just put it this way online reviews for tea/coffee business stores are no exception. So if you are a tea business owner operating online, then make sure that you focus on getting some awesome reviews to attract more customers and sales.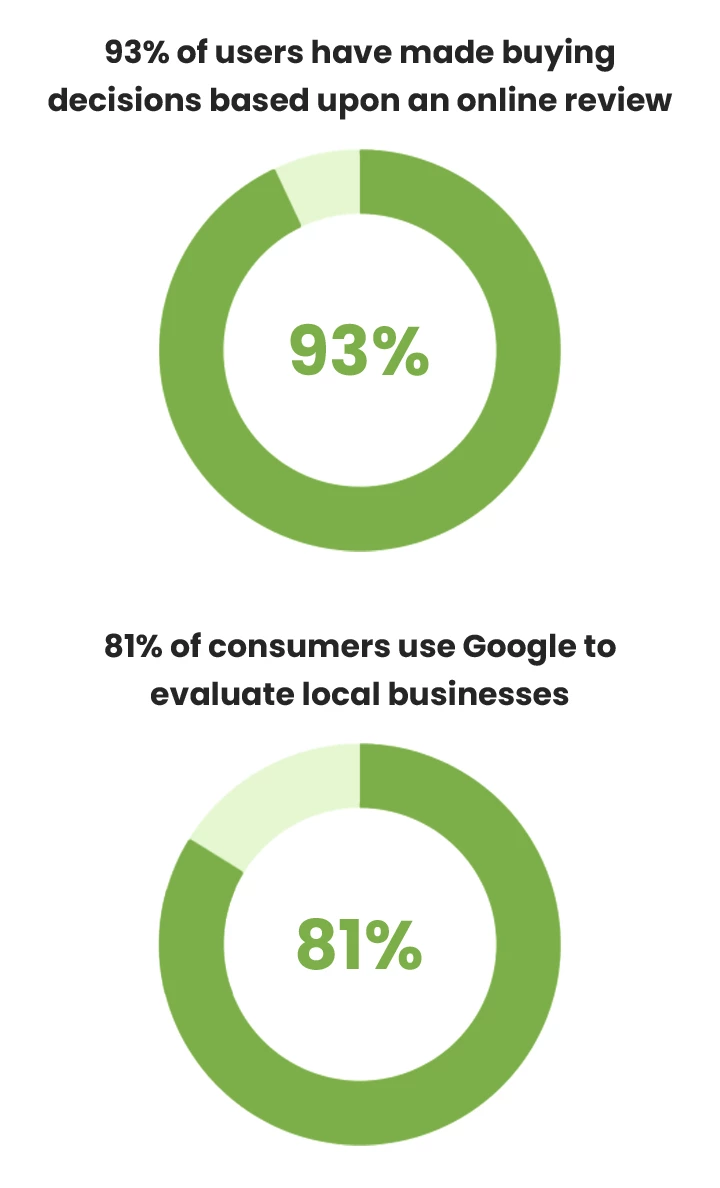 Here is a quick overview of the statistics that will help you understand the need for and the importance of online reviews. Did you know that:
Approximately 93 percent of people say that their buying decisions are affected by online reviews.

Almost 81 percent of the prospects use Google to evaluate local businesses

Potential customers are 50 percent more likely to get motivated by reading online reviews compared to discount offers
Needless to say, an online review is now the highest-rated factor that affects consumer buying behavior and purchase decision. Online reviews also help build shopper trust. It enables potential buyers to learn about your offerings from other shoppers' experiences. What the other shoppers say about your tea and coffee products and customer service can influence the decision of the prospects about your business even before they interact with you. Therefore, it is suggested to make sure that you focus on the reviews your customers post about your coffee/tea business online.
How To Improve Online Reviews About Your Tea/Coffee Business?
You can improve your online tea/coffee business reviews in many ways. Some of the ideas are shared below: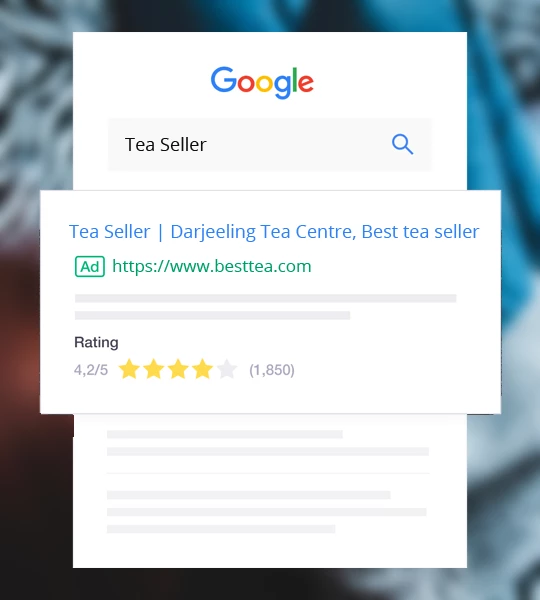 Focus on Google Seller Ratings
As Google is the leading and preferred destination for viewing customer reviews, share your star rating through GSR. It is the best way to build trust and make a positive impression on the prospects.
Optimize Online Reviews on Your Site
Apart from Google, add reviews from your satisfied customers on your website. This is the next popular channel for reading reviews among prospects. So, once they land on your coffee/tea site, they can read testimonials about your business which will help them take the desired call to action. Reviews on your site will boost the prospects' confidence in the quality and taste of your business and overall service experience.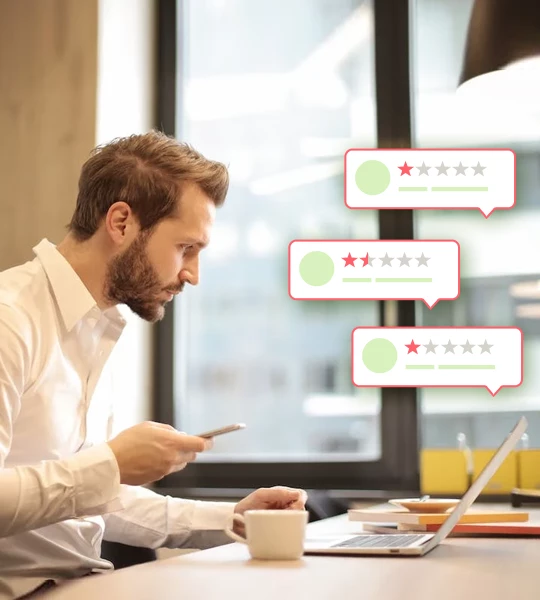 Monitor Negative and Off-Site Reviews
Make sure to manage and monitor off-site reviews. Sometimes competitors can also post negative things about your business, damaging your brand's reputation and popularity online. So, look out for negative and off-site reviews and address them to clear the air and strengthen your online brand's identity.
For more information or digital marketing services, contact us today. We can help you strengthen your brand identity and make a positive impression on your prospects.
Don't miss out on the opportunity to take your business to the next level.
Book your first consultation today, and let's discuss how we can help you grow your business through digital channels. Click below to schedule your appointment; ask away your plans, visions or doubts, and take the first step.
Book Your Free Consult Now