If you are an F&B brand owner struggling to sell their premium packaged goods online through an online store, website, or other channels like Amazon, you are in the right place to learn.
It isn't uncommon for entrepreneurs to struggle with an F&B eCommerce business, especially when they try to navigate the vast realm of digital marketing on their own. They often fall short and become overwhelmed by the sheer number of challenges they face.
Today, we will discuss how to grow and scale your F&B e-commerce business to help you get the most out of your eCommerce venture and digital marketing efforts.Know how we can help you,
How to Grow and Scale Your F&B Ecommerce Business
There is no doubt that the pandemic has brought about an incredible eCommerce boom, which is expected to increase in the coming years.
However, as an F&B brand owner, you should never opt to implement the following digital marketing strategies on your own. It is always better to seek professional help from experts like Refresh Ideas, so you can focus your efforts on what you do best - improving your products for audiences.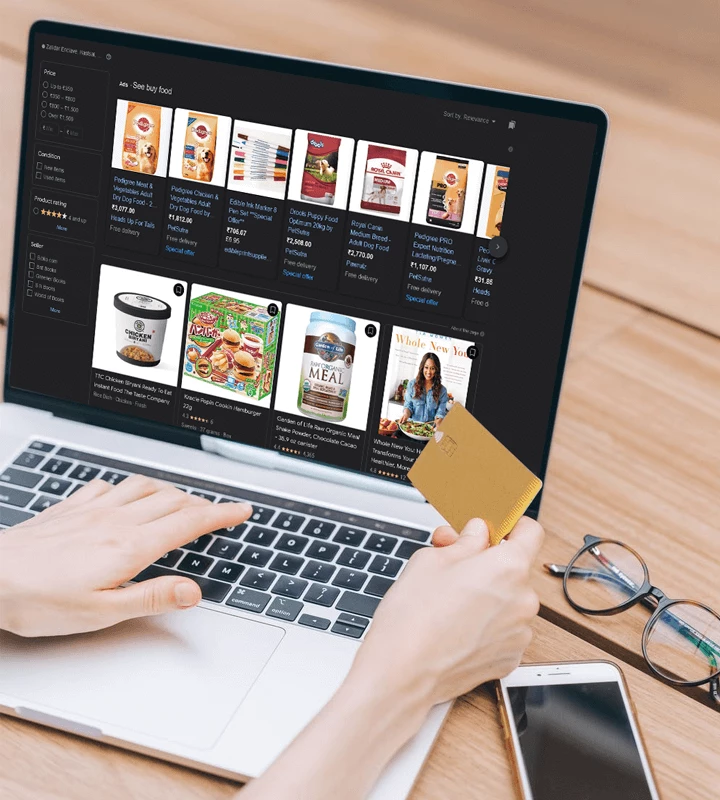 That being said, here are a few key ways to grow and scale your F&B eCommerce business.
Implement a Robust SEO Strategy
Search Engine Optimization (SEO) is a crucial aspect of digital marketing that is often at the core of any digital marketing strategy. People are unlikely to stop using powerful search engines like Google for their queries, making SEO a crucial part of F&B eCommerce business growth.
For example, Our Client, an F&B business selling rare tea blends, first came to Refresh Ideas with a poorly optimized online store or website. They had issues like product listing not following SEO best practices, odd-sized images, and incomplete descriptions.
With some much-needed comprehensive help from Refresh Ideas, including a robust SEO strategy, they were able to optimize their website and improve sales by a whopping 113 percent in the first 12 months.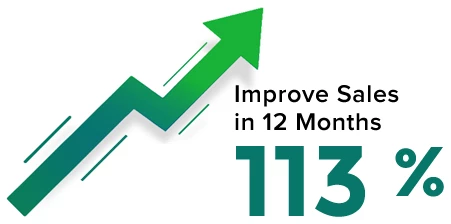 Hence, optimizing your online store (website) and content per SEO best practices would be best. However, SEO strategy and efforts can differ slightly from market to market, location to location, and business to business, which is why you need to understand yours before implementing it.
A few key ways to grow and scale your F&B e-commerce business through SEO include optimizing your product listing for both text-based and voice-based searches, compressing images, increasing Domain Authority (DA), and cultivating organic backlinks. Want to Grow your F&B e-commerce Business?
Utilize Social Media Platforms
Social media marketing is another major player in the growth of an F&B eCommerce business. It allows you to engage your customers on a platform where they like spending most of their time online.
There is a large market on social media platforms, and your F&B brand should have a growing presence on key platforms like Facebook, Instagram, Twitter, etc. Not only can your customers follow you, but you can also run social media marketing campaigns that effectively grow and scale your F&B eCommerce business.
Most importantly, it would be best to integrate your online store with these platforms so customers can buy your products without ever leaving their favorite social media platform.
Collect and Showcase Social Proof and UGC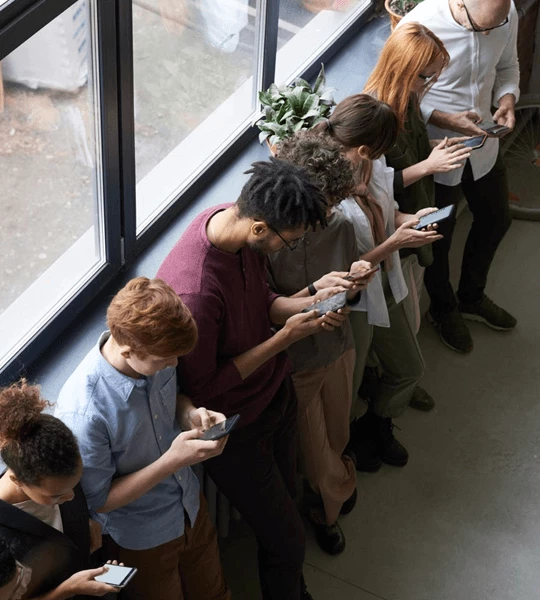 Can you remember the last time you bought something online without checking its reviews first? Probably not. This customer insight shows that social proof is important in the realm of eCommerce and digital marketing. It is often more compelling than any advert or influencer.
It is a powerful brand-building force, and you should make good use of it. It reduces the time your potential customers spend researching your products because they get feedback and reassurance from your existing customers.
Hence, you should try to incentivize your happy customers to share their experience of your F&B ecommerce business online. Your positive customer reviews should be easy to reach on your website and other sales channels.
Similarly, user-generated content (UGC) is also a powerful way to put your customer experience to good use. Deploying contests and encouraging customers to post on your website, social media channels or promote your brand on the same is a great way to grow your F&B eCommerce business.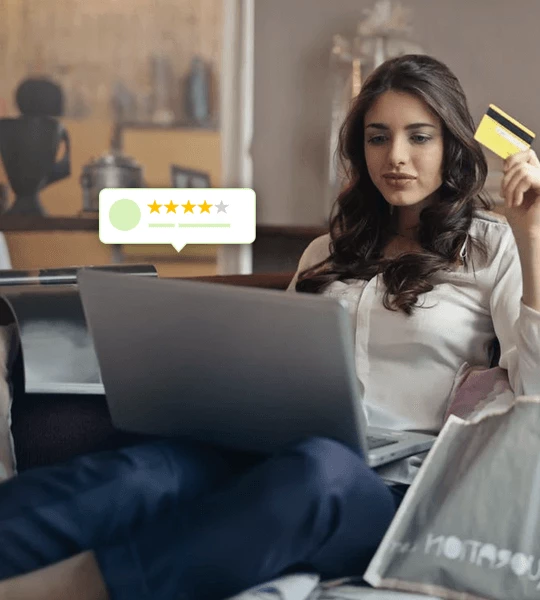 Omnichannel Sales
Why limit yourself to a single market when you reap the profits from multiple markets? You must ensure that your products are being sold on multiple social media and eCommerce platforms. To achieve this objective, you have to create brand presence and awareness at e-commerce platforms like Amazon, Shopify, Etsy, and major social media platforms.
Conclusion
These are just a few key ways to grow and scale your F&B eCommerce business, and there are plenty more that we can discuss another time. For now, follow the mentioned digital marketing strategies to get the most out of your online sales and marketing efforts.
The best approach is to gain a trusted digital marketing partner like Refresh Ideas. They can help create a unique and comprehensive digital marketing strategy for your F&B brand that propels your eCommerce business to new heights.
Take Our Client as an example. They struggled online because of various shortcomings and gaps in their digital marketing efforts. Once Refresh Ideas came into the picture, their sales went through the roof.
Today, they run a successful, growing F&B eCommerce business with an attractive, optimized website, DA in their market, growing social media following, and omnichannel sales. Within no time, their average sales value went up by 22 percent, and their total number of orders increased by 74 percent.
These are incredible numbers for any business, let alone a struggling F&B eCommerce business. Hence, we highly recommend a trusted digital marketing partner like Refresh Ideas.
To learn more about growing and scaling your F&B eCommerce business or about Refresh Ideas, please visit our website today. Talk to Our F&B Ecommerce Marketing Expert.
Don't miss out on the opportunity to take your business to the next level.
Book your first consultation today, and let's discuss how we can help you grow your business through digital channels. Click below to schedule your appointment; ask away your plans, visions or doubts, and take the first step.
Book Your Free Consult Now