With the current economic climate, your business needs to perform at its peak.
Customers make split-second decisions when they first land on your website and instantly judge if you're a good fit for them based on the little things like the graphics, content, and menu interface. It means you've got a very short window to make a great impression and it's critical to capture every opportunity. Refresh Ideas is here to maximize your chances.
Connect with a Fanatical Customer Base
Refresh Ideas is more than just a marketing firm. More than an advertising agency. More than a digital agency. We take all factors into account; including planning, defining, measuring, and nurturing to give your brand the makeover it needs to perform well.

We help you get connected with a motivated and fanatical customer base. We're here to improve your bottom line by understanding you and your prospects. That means no confusion, no flashy offers, and most definitely, no jargon.
Refresh Ideas takes the time to study your business model from all possible perspectives, including who your clients are, what their pain points are, what drives them crazy, and what gets them to convert – this allows us to devise the most appropriate digital marketing strategy possible. It's different, and it's purely results-driven.
We're not in the habit of throwing together a template that hundreds of thousands of other people have already done. Instead, we will create a website, content plan, and marketing strategy that is tailored fit for your business with our proven methodology.

We lean on decades worth of combined team experience in this industry to drive revenue for your company and brand to levels never seen before.
What Our Customers Say – Testimonials
We are only as good as our clients say we are.
Refresh Ideas takes great pride in the fact that our work has made incredibly positive and deep impacts as a full-stack digital marketing company. Our motto is to keep treating our customers right.
Below are the experiences of just two business owners we engaged with previously.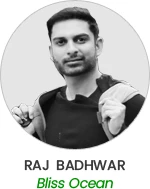 "Hi Gaurav, this is to thank you for your exceptional service when I first engaged with your team for website design and development. What impressed me the most is the professionalism that you displayed in our online meetings. I engaged with many vendors earlier but found your approach to be a game-changer for my business. Instead of designing a cookie-cutter website solution, you took the time in the discovery phase to understand my customer's biggest pain points and coming up with a marketing package that addressed their needs, all of which served to elevate my brand."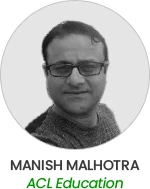 "Team Refresh Ideas are a bunch of amazing professionals. They know what they're doing. They're thoroughly professional, meticulous, and ask the right questions from you as a business owner to learn more about you. Gaurav deserves special mention here because he does his work with absolute flair. He brings the right strategy to the table and always has the most relevant counter reply to my questions. Refresh Ideas offer some of the best marketing solutions and you actually feel that you're in safe hands. These guys are doing a phenomenal job. All the best to Team Refresh."
Ready to re-design your digital marketing strategy and boost your bottom line? Get in touch with us for a strategy call because there's no better time than now to start your journey to digital transformation.
Don't miss out on the opportunity to take your business to the next level.
Book your first consultation today, and let's discuss how we can help you grow your business through digital channels. Click below to schedule your appointment; ask away your plans, visions or doubts, and take the first step.
Book Your Free Consult Now