With the ever changing Digital Environment, the role of the graphic design has changed a lot along with it. Trends for typography, images and content keeps on changing. Having a perfect mix of the three following the trend is important to keep it up. Let's dig in deeper to know more areas other than just static graphics which matters to make it or break it Design Now Drives The User Experience Graphic designs are not just static designs anymore but with their integration into websites with modern structure, they play a big role in providing a great user experience and improving the website's visibility. Website's design in responsive grids these days along with well-structured navigation for every device along with Search Engine Optimization (SEO) guarantees results if done right.
Navigable User Experience
Well thought navigation design not only impacts user experience on the website but also impacts your Search Engine Optimization (SEO). The navigation button design's impact depends a lot on its naming in relation to where it takes you on the website. This affects the search robots when they crawl your website. If a navigation button embedded is an image without a name, then the robot will not crawl it. In this case, the alt tag of the button image matters as that is what will be crawled by the search robots.
Responsive Advantage
Other than navigation what affects the Search Engine Optimization is having a Responsive Design.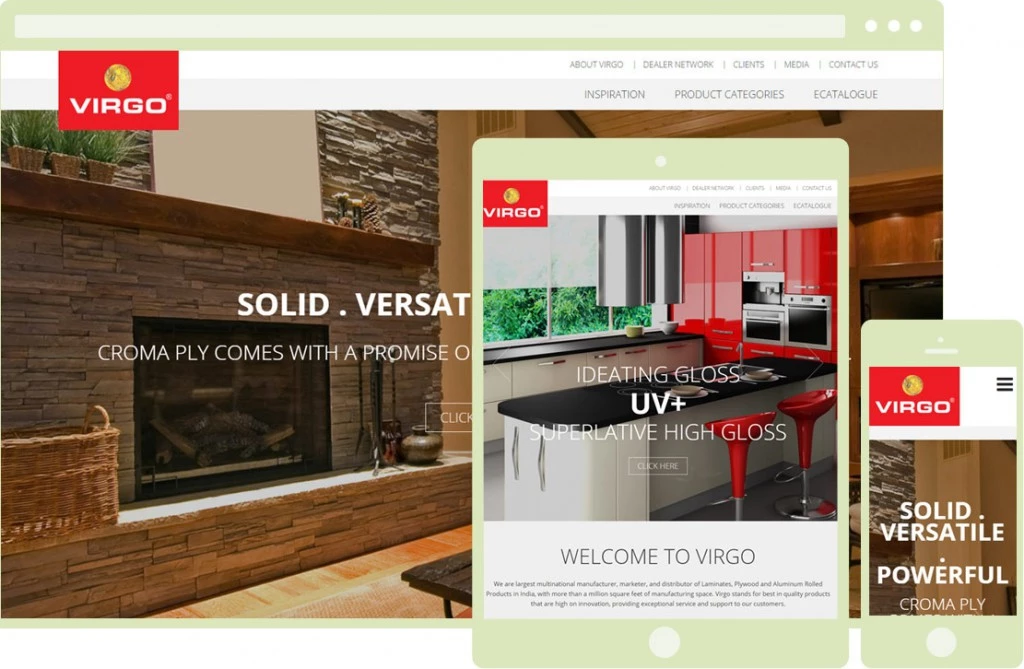 Having a website designed in a responsive grid gives you an upper edge in the search rankings than traditional websites. Responsive websites provides an optimal user experience across every device including desktop, mobile and tablets. Graphical layouts, images, navigation and content are flexible for every device in a responsive website providing the ultimate user experience.
Graphical Presentation Of Content
Other than SEO friendly content, what else matters is the way the content is presented on the website. Graphical presentation of the content making it readable and attractive improves your website's visibility. A web design is not just one dimensional but multidimensional and that's where we aim at i.e. perfecting all the dimensions to improve your website's visibility and communication.
Don't miss out on the opportunity to take your business to the next level.
Book your first consultation today, and let's discuss how we can help you grow your business through digital channels. Click below to schedule your appointment; ask away your plans, visions or doubts, and take the first step.
Book Your Free Consult Now