Marketing has changed. Today, it's all about leveraging big data to understand consumer information for optimal digital advertising. In the current economic landscape, there are two business extremes: those that only have a rudimentary online presence and those who have a fully-functioning online store.
Let's analyze two extreme examples: Mr.Ashok Kumar (no online store) and Mr Rajesh Mahajan (who has an online store).
Mr Ashok manages a business where he sells his brand of soaps and perfume. He doesn't own a fully-fledged online store. Mr. Ashok used to solely rely on marketplace models like Amazon, Flipkart, Nykaa, and a few small distributor networks that helped him put his product on shelves.
Since sales were going fine, Mr. Ashok never felt it necessary to create a direct relationship with the consumer. He has a rudimentary website and an email in case someone has any complaints.
Enter COVID-19.
Almost overnight, hardwired shoppers and reluctant fence-sitters have been forced to reconsider their buying choices. Customers now strive to limit waste and buy more sustainable options, ignoring Mr. Ashok's products as a result due to lack of branding. They gravitate more towards brands that offer a custom-tailored shopping experience that promises safety and facilitates no-contact.
In this new world, Mr. Ashok's business has been completely topped over. Marketplaces are restricting his products, charging exorbitant fees, and his sales margins are getting razor-thin.
Let's look at the other end of the spectrum: Mr Rajesh has been running his online store for a while. Unlike Mr Ashok, who had a very rudimentary online presence, Mr Rajesh sold some 20 to 30% of his products directly through his website. He would invest and re-invest his revenue streams into creating a well-established brand through social channels, and suddenly, many good things started happening to him:
Customers began reaching out to him through his website and social channels.

Utilization of consumer data and social media allowed Mr Rajesh to promote his products online and offering discounts to liquidate his inventory, all of which inject some serious cash into his business.

Many marketplaces have temporarily deactivated his listings to give priority to essential goods, but his customers continue to purchase his products directly through his website – with the bonus of not dealing with an intermediary.

Mr Rajesh gets to pocket almost 100% of his money (minus a few overhead expenses of course).
Which Side is at an Advantage?
Loss: Mr Ashok - didn't pay attention to user data earlier because his business was doing fine, and he never felt the need to improve it.
Winner: Mr Rajesh with his modest businesses invested on the side of the customer and is perfectly geared to get compounded growth since his customers can reach him directly – he provides high-quality products, ease of purchasing products, and top-notch customer service. All of this put him on the driver seat.
A Lesson for the Businesses on Digital Adoption
In the current marketing landscape, your sales hinge upon clever use of consumer data, purchasing habits, and behaviours. You'll notice that customers are now increasingly pursuing brands that provide:
Quality products

Convenient buying processes

Consistent overall experience

Value for money
This requires companies to individually collect, assess, create, and deliver custom-tailored customer experiences in a consistent, engaging, and convenient manner – at scale. This is only possible with the correct use of customer data, aimed towards fostering customer loyalty instead of customer acquisition.
Businesses that optimize their online store and have a clear marketing strategy for running an eCommerce website are reaping the profits and thriving in the current circumstances. Most of them are doing exceptionally well during the pandemic in terms of sales figures, especially in the Home, Food, and Kitchen segment.
We learn two things from the above story:
The power of customer data in a no-contact economic world

The importance of providing a custom-tailored approach to customers
It is only possible if you practice the four D's: Data collection, Decision making, Design enhancements, and Delivery of experiences.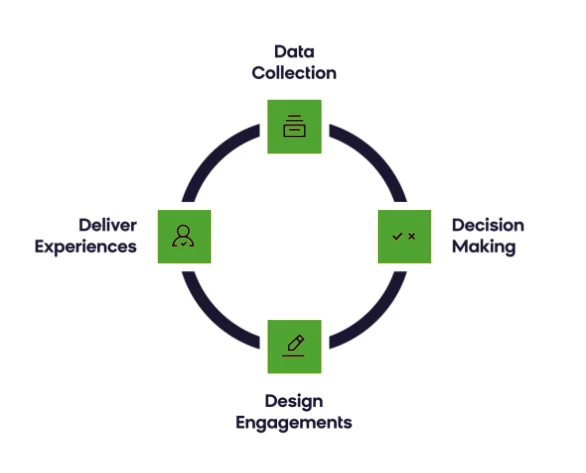 Running your own online store provides you with the ability to promote your products, foster customer loyalty, and build long-lasting relationships with consumers – all of which go a long way in expanding your cash registers.
Are you ready to create your online store? Talk to us now to get started.
Don't miss out on the opportunity to take your business to the next level.
Book your first consultation today, and let's discuss how we can help you grow your business through digital channels. Click below to schedule your appointment; ask away your plans, visions or doubts, and take the first step.
Book Your Free Consult Now