With so many brands working on providing mindfulness through their products or services, it has become all the rage these days. Have you ever thought about using mindfulness and furniture in the same sentence? Well, we didn't, that is until we were approached by Stillwater Furniture – the leading furniture brand based in Mumbai. The furniture brand wanted to create a website that depicted the true essence of their brand while at the same time, leaning closely towards all the basics of a good ecommerce platform. Working closely with the Stillwater Furniture team, the Refresh Ideas team was able to build a stunning website with all the essentials of a great marketing medium while also creating a state-of-the-art ecommerce platform that took their business to the next level.
Stillwater Furniture
Stillwater Furniture promotes mindfulness through their exquisite furniture collection. The company is a family owned business with high standards of quality and craftsmanship running through generations. Their furniture is based on the phenomenon of peace and mindfulness. They believe in providing their clients with furniture that allows them to live in the moment and cherish it while pausing and experiencing everything around them. The Refresh Ideas team was very excited when approached by the furniture company as we always considered it an inspiration because of the brilliant minds behind the brand. We were asked to create a complete customized ecommerce platform using our skills and expertise in the field.
We took the project and provided them a world-class ecommerce platform that is currently deployed on their website.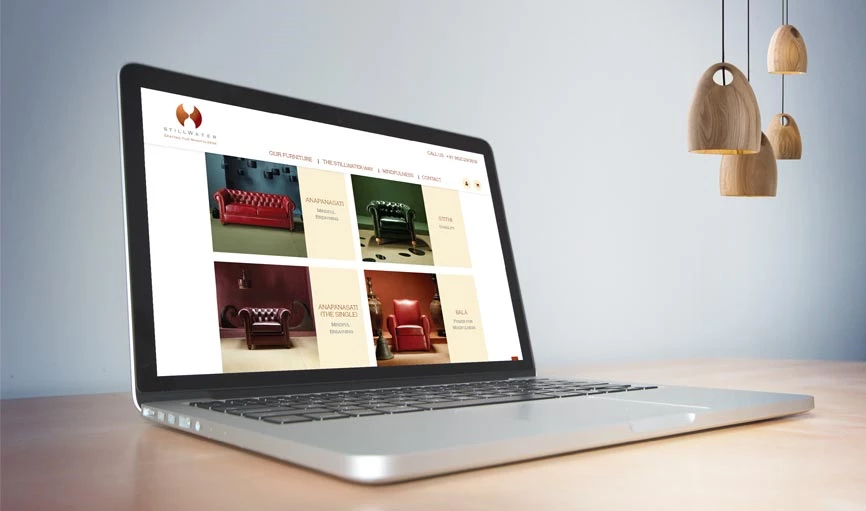 The Experience
Working with Stillwater Furniture was nothing short of a lifetime experience. Each dialog with them resulted in an enriched experience that made us even more determined to provide our best work. It is very important to understand the needs of the client before embarking on the journey of creating a customized product for a client. We understood the needs of our clients and went back and forth with the Stillwater Furniture team until they were satisfied with the deliverables. Thanks to the dedication and hard work of Refresh Ideas team and the support of the Stillwater Furniture team, we were able to create a modern and fully functional ecommerce platform for them that is currently live on their website. Working with Stillwater Furniture was a great experience and we are happy that they are also satisfied with our deliverables.
Don't miss out on the opportunity to take your business to the next level.
Book your first consultation today, and let's discuss how we can help you grow your business through digital channels. Click below to schedule your appointment; ask away your plans, visions or doubts, and take the first step.
Book Your Free Consult Now