We have just completed a really fun project for Suman Srivastava, the Chief Strategy Officer and VP of FCB Ulka Group. Suman has written a brilliant book called Marketing Unplugged, which advises marketers & businesses on how to spot the elephant in the room. Suman identified 10 theories, his 'elephants in the room', which marketers tend to cling to, not realising they are outdated. At Refresh Ideas, we created 10 placards as publicity for Marketing Unplugged book website. Each placard features one of Suman's elephants and we specially optimised them for social media distribution. Attractive cartoons help illustrate each point and provide a lighthearted way for businesses to understand Suman's theories. Marketing Unplugged is filled with real word examples and thought-provoking ideas, sprinkled with humour. Suman's theories compel the reader to see the consumer in a fresh light.
We really enjoyed working with Suman and wanted to find out how his experience with Refresh Ideas has been. We had a chat with Suman and this is what he told us:
What advice would you give to SMEs looking to stand out in an overcrowded market?
Small and medium size companies are usually challenger brands in their categories. The main credo for challenger brands is that they must try to grab thought leadership. Market leadership will follow. If they are able to create a new idea in their industry, then marketing does not require a lot of money. If they have that idea, then they will get word of mouth. The elephant in the room to avoid is the one on best practices. We tend to follow the leader because we think that is best practice. However, that will never result in thought leadership and hence not result in market leadership. One has to innovate. Innovation does not necessarily mean product innovation. That innovation could be in pricing, in distribution, in the way media is used, in the segments of the market that the company chooses to focus on etc.
We created Spot and Share The Elephant to publicise your book. Can you tell us more about the elephants?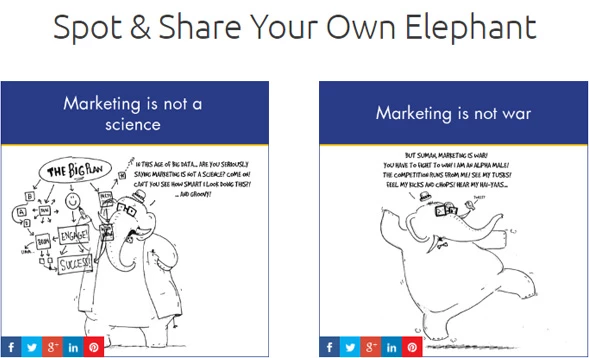 Elephant in the room refers to established ideas in our heads that are actually wrong, but we behave as if they are right. Some of these ideas are there for historical reasons. Some are there because they were true at some point, but now things have changed and they are no longer correct. I think the elephants identified in the book are the most obvious ones. There are probably many more that we have to watch out for.
How was your experience of collaborating with Refresh Ideas on the campaign?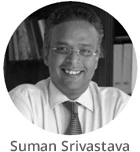 I have had a great experience working with Refresh Ideas. Should I say it has been a Refreshing experience? You have taken on the job as if it was your own website and added value to it. You have also been super quick in your responses to all my requests. Many thanks for everything that you have done.
How likely are you to work with us again, given that we are still half nuts & full of questions? ? X10 Financial Services would be very interested to work with Refresh Ideas in future and we look forward to a mutually rewarding relationship.
What value did you get from working with Refresh Ideas for your book launch?
Refresh Ideas suggested ways in which the website could be improved. They thought of tools / plugins that would help the site work better. After the build, they found links that were not working and alerted me to it.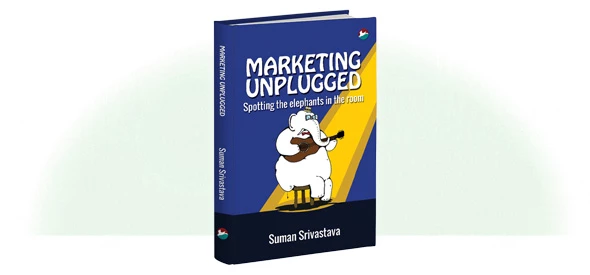 Start learning how to spot your own elephants and purchase Marketing Unplugged today, or simply spot & share your own elephant in the room from the website.
Don't miss out on the opportunity to take your business to the next level.
Book your first consultation today, and let's discuss how we can help you grow your business through digital channels. Click below to schedule your appointment; ask away your plans, visions or doubts, and take the first step.
Book Your Free Consult Now