Tea and coffee brands need an online eCommerce store to sell their products to wider audiences across the globe. This is where a custom website or an eCommerce platform like Shopify comes into play. They provide the online launching pad your tea or coffee brand needs to succeed and reach new heights.
But which is better for your tea or coffee brand?
Let's find out.
Shopify vs. Custom Website: Which One Is Better for Tea & Coffee Brands?
The key difference between a custom website and Shopify is that the former is an open platform where you can sell products, write blogs, offer entertaining engagement, etc. The latter is a SaaS solution designed to create and promote your eCommerce store.
That being said, let's compare Shopify vs. custom websites over some key eCommerce aspects.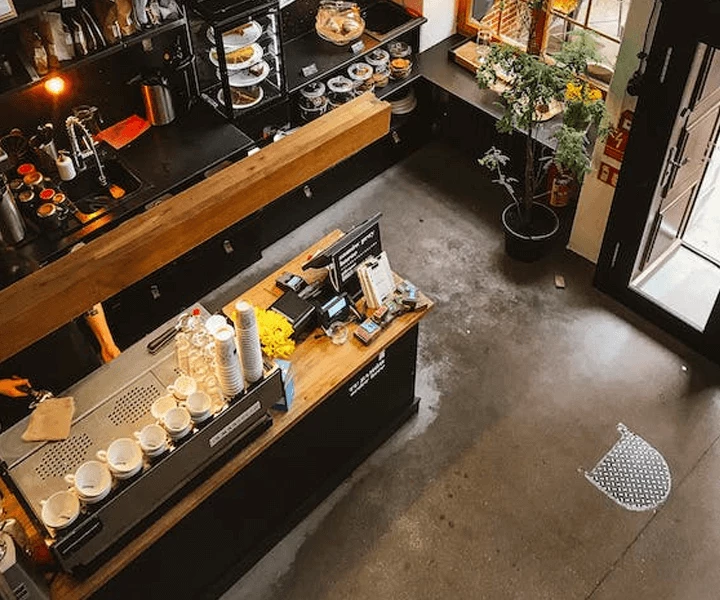 Launching Your Tea or Coffee Store
Shopify is excellent for beginners because it offers a fresh domain, secure hosting, and built-in CMS. You do not need extensive coding knowledge to design an attractive and functional tea or coffee store on Shopify. They offer plenty of customizable, mobile-friendly themes and web design tools for convenience.
It is also very quick, and you can create and launch your online Shopify store in just a few steps. On the other hand, a custom website takes a lot more time because it requires you to find and buy a suitable domain, acquire the services of a reliable hosting provider, install SSL, hire web developers/ designers, and ensure everything is executed correctly.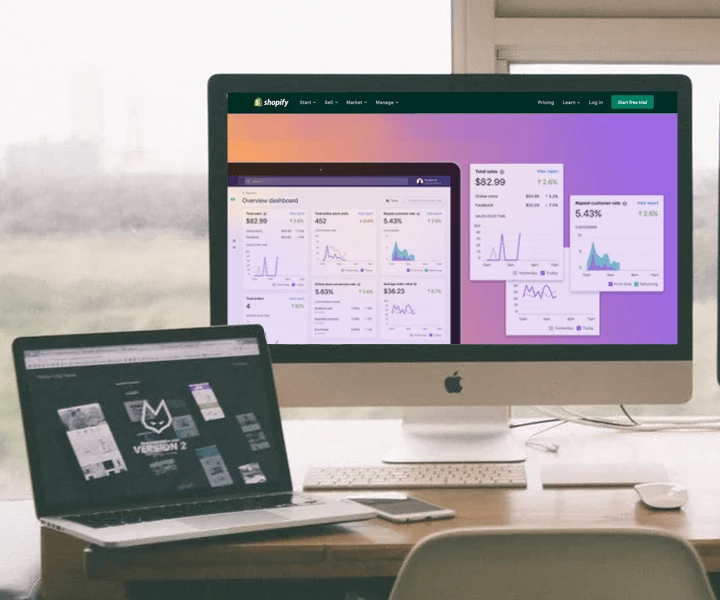 Managing and Growing Your Store
Shopify makes it easy for you to manage and grow your online tea or coffee store. They have plenty of intuitive management features, third-party app integrations, marketing tools, and built-in analytics to help manage and grow. They also offer a mobile app for convenient remote management.
Shopify also offers merchants seamless maintenance, upgrades, and comprehensive customer support. However, if you run a custom website, you have to manage and grow your store yourself or through third-party solutions or services.
App integrations are not as easy and often require optimization, marketing tools and analytics are not free or built-in, mobile optimization is not easy, and you have to maintain and upgrade everything yourself. You can always outsource these things along with customer service. However, even after paying the price, you still have to overlook everything and ensure it is done correctly.

Costs
Shopify offers three comprehensive plans for merchants at very reasonable prices. These plans provide all the solutions and features you need to launch, run, and grow your tea or coffee brand. They offer plenty of integrations with third-party apps and payment gateways as well.
However, taxes may apply, and external payment gateways are subject to fees per transaction. Moreover, every add-on feature of the app comes at a greater recurring cost - which is a BIG downside for a growing store. While you save a lot of money upfront, you incur the cost as your store grows in sales and users.
However, a custom website has many upfront costs and recurring costs for various third-party solutions or services. In return, your profits are higher as you grow users and sales.
Conclusion
By now, you should have a good idea of the eCommerce aspects of Shopify vs the custom websites. But which one is better for tea and coffee brands? They are both viable options with various pros and cons. We recommend that if you are a high-volume website on Shopify you should implement custom solutions, as it increases efficiency and lowers costs.
Of course, there are plenty of enterprise-level businesses on Shopify, and they seem to be doing just fine. The truth is that the choice between Shopify vs. a custom website depends entirely on your preferences and long-term vision and business goals.
If you want to learn more about Shopify vs. custom websites or want expert and professional help for your Shopify or custom website, please visit our website today.

Don't miss out on the opportunity to take your business to the next level.
Book your first consultation today, and let's discuss how we can help you grow your business through digital channels. Click below to schedule your appointment; ask away your plans, visions or doubts, and take the first step.
Book Your Free Consult Now