E-commerce is quickly becoming a business essential in the modern world, but you already knew that. As an e-commerce business owner or leader, you need to always look for ways to improve your business and attract more customers.
For that to happen, you need to give some legitimacy to your business because people are wary of fraudulent companies. One way to prove yourself is through product reviews by customers who used your business. But why are product reviews important, and how will you increase them?

Why Are Reviews Important?
Product reviews by customers not only help you keep a check on the quality of service and maintain customer experience, but they also certify that your business claims are legitimate. Due to the prevalence of fraud, most people conduct background checks on any business they deal with.
Their checks involve looking at customer reviews to gauge what type of experience your customers had and how well you fulfill delivery promises. Therefore, the more positive reviews you have, the more trustworthy you are to the customer.
How to Increase Product Reviews
Of course, the next obvious question is how you are going to manage increasing product reviews. Following are some tips for increasing product reviews.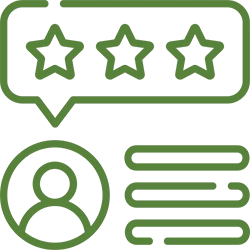 1. Make Reviewing Easy
The easier it is to review a product, the more likely it is for customers to review it. You can keep a tab for pending reviews for all previously purchased products and allow one-click reviews to increase engagement.
If customers have to make an effort to give reviews, chances are they won't.
2. Be Where Conversations are Happening
Product or service reviews will not only be present on websites. Customers post their reviews on social media apps like Facebook, Instagram, and Yelp as well. You need to be digitally present where your customers are, so you may engage with what they post about you.
Your acknowledgment and communication motivate customers to continue posting.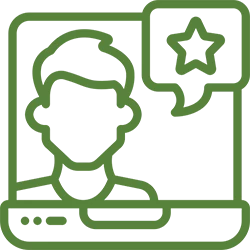 3. Reach Out to Customers Who Leave Reviews
A little courtesy goes a long way. Make an effort to reach out to customers who purchase from you and who leave reviews. You can do so by sending them an email when they buy and surprise them with a discount voucher when they leave a review.
Customer engagement is one of the most significant marketing tools for a small or medium business.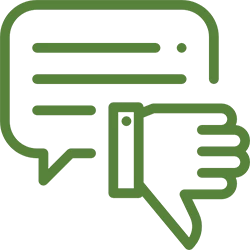 4. Address Negative Reviews
Not everyone ends up having a good experience despite your best efforts. If a customer leaves a negative review, the last thing you want is to ignore it. Be polite, understanding, and courteous. Apologize to the customer for the poor experience and ask them about what went wrong.
Consider their grievance and try to find the best way to address it. So many negative experiences have turned around into positive ones because businesses choose to engage with unhappy customers and genuinely help them out.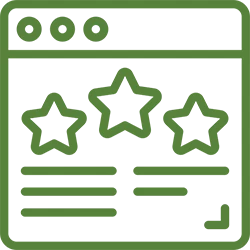 5. Have a Review Display Wall on Your Website
Putting up a display wall of positive reviews on your website will encourage other customers to post their reviews as well. It will act as a reminder for them, and the chance of getting featured on the wall might lure them into leaving a review.
Wrap Up
Overall, product reviews will help provide proof that you run a legitimate business and are customer-centric in your business operations. This proof will help you increase your customer base and enhance your marketing efforts for your e-commerce business.
Don't miss out on the opportunity to take your business to the next level.
Book your first consultation today, and let's discuss how we can help you grow your business through digital channels. Click below to schedule your appointment; ask away your plans, visions or doubts, and take the first step.
Book Your Free Consult Now