When it comes to choosing the best home appliances and kitchen retail brands, what better way than to shop from a one-stop shop? With this aim in mind, Sirius Buying Group was founded in 2001 and has now become a prime contributor in the home appliance market, catering to millions of customers in the UK, working in collaboration with 150+ members in over 250 retail shops.
The only thing they needed more was enabling their retail network with a good-looking, robust and responsive website that would help their customers to search for and shop their favourite products right from their homes.
All set to deliver, we joined hands with A UK-based media company, Digital NRG Ltd. to craft something that exceeded the expectations of our clients. The collaboration resulted in the implementation of the best ideas put forward and helped us build something that was eventually going to be loved by the clients.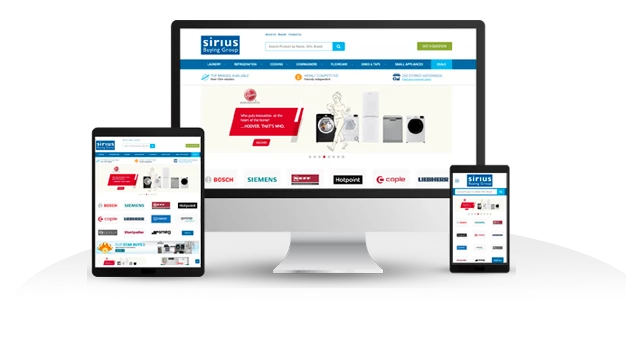 Q. How Did It All Begin?
With a tough deadline of less than a year, we shared our plans and ideas with the equally-competent team of Sirius Buying Group. The efforts of some 6 months and two weeks, hundreds of emails, calls and a few meetings resulted in the launch of the first website in March 2017. The new website's design was quickly accepted by the retailers and 30 of them have already migrated to the new sales-focused web portal.
Not only that, they have also reported a soaring user-experiences, organic traffic and sales growth by 300% in the last 5-months period. Amazing, no?
Q. How Did We Make It Happen?
We were tasked to develop a platform that:
Facilitated Sirius Buying Group and all its retail members spread across the UK to have ready-to-use and sales funnel optimized-commerce website, featuring their own name and branding.
Offered better ROI for retailers on the marketing spend by upselling
Improved the overall customer experience on the website by offering user-friendly browsing and easy-to-understand searches
Featured a powerful call to action that actually converted customers
Neil Rogers the CEO and Founder of Digital NRG Ltd. was the brain behind the whole concept and catalyst in organising and maintaining the Product Feed for all websites. While talking about his experience working with Refresh Ideas, he had the following remarks to make.
"Having worked with many website partners over the last 15 years our search is finally over! Refresh Ideas' biggest strength is the understanding and interpretation of the brief in the most thorough of ways. This process ensures that the structure and logical mechanisms required within a web project work above and beyond the original brief. Next Stop? Your business's Growth!
Done reading and admiring how collaborative work in the form of a new website can result in so much success?
Don't just read, follow the example. Who knows you could be the next big thing in the near future?
We, at Refresh Ideas will be honoured to put your million dollar ideas into practice and help your business grow and flourish. We aim to embark on new and challenging journeys like these. If you think you have something unique to offer but struggle with how to market it to your desired niche, reach out to us today, so that together, we can devise a plan for you!"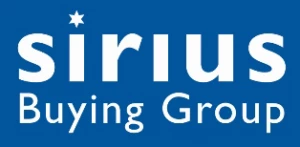 Don't miss out on the opportunity to take your business to the next level.
Book your first consultation today, and let's discuss how we can help you grow your business through digital channels. Click below to schedule your appointment; ask away your plans, visions or doubts, and take the first step.
Book Your Free Consult Now