The NRF's survey from last year unlocked some key insights. For starters, it revealed that consumers have adapted their spending and gifting plans after the COVID-19. Similarly, it showed that 78% of participants said that despite the ongoing pandemic, it is important for them to celebrate Mother's Day.
As COVID-19 continues to cause issues around the globe, more and more people are looking to shop online for Mother's Day gifts.
As an e-commerce website owner, if you are looking to increase online sales for Mother's Day, here are some strategies to help: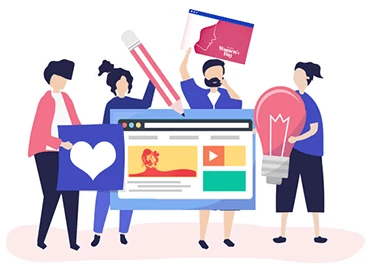 1. Customize Your Home Page
Emotions influence decision-making in people. Show that you care by offering a stunning user experience to your customers. Follow these tips:
Utilize color palette linked with Mother's Day, including white, red, and pink.
Promote special discounts.
Add a Mother's Day section to make it easy for your customers to navigate to Mother Day's offerings.
Utilize additional decoration – chocolates, hearts, and flowers.
Develop in-depth guides with product recommendations.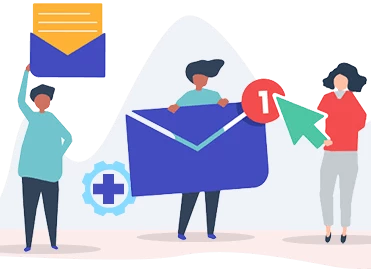 2. Create an Email Series
Email is one of the most underrated digital marketing channels. Use it to promote your Mother's Day marketing campaigns. Send emails that launch your gift shop and make sure to add a special coupon. Also, send emails to advertise your gift guide. On a similar note, you can send emails that entail your most popular items and help them gain even more traction.
3.Launch a Giveaway
If you are looking to gain more leads, increase brand awareness, and attract new customers, launch a giveaway. Ask people to tag their friends in the comment section, follow social accounts, and sign up for a newsletter.
Once you have closed your giveaway and acquired new subscribers, it is crucial to make a vital impact. Personalize welcome message series to target users by thanking them for opting in to receive your emails.

4.Incentivize When Possible
Incentives are tried and tested ways of convincing customers to click and convert. In a tricky period, such as COVID-19, consumers are more open to spoil themselves after getting tempting offers. Mother's Day is a celebration of gratitude and love; it is an excellent opportunity to show customers that you appreciate them and convince them to purchase.
5.Provide Free Shipping for Gifts
Consider offering free shipping for Mother's Day products. Shipping costs often lead to cart abandonment. In fact, research shows that 93% of buyers like to purchase more than they planned with free shipping. Therefore, it makes sense to offer free shipping to increase online sales on Mother's Day. For this purpose, you can create a banner or floating bar and add it to your website to notify your shoppers. This way, shoppers can click instantly and get what they need.
By following the strategies mentioned above, you can increase your online sales on Mother's Day easily, without spending much. In case you need help with these strategies and more, send a message our way.
Don't miss out on the opportunity to take your business to the next level.
Book your first consultation today, and let's discuss how we can help you grow your business through digital channels. Click below to schedule your appointment; ask away your plans, visions or doubts, and take the first step.
Book Your Free Consult Now