The coronavirus pandemic has exposed bullet holes in brick and mortar businesses that we all knew existed before. These weaknesses were already there for people with insight to see and learn from, but they've only just now been laid bare for the world to see.
How can you conduct business if your physical stores are under governmental lockdowns?
Wave after wave of this pandemic makes one thing clearer: if you're not ready to move to the cloud, you're just sitting ducks.
Transitioning from a brick-and-mortar setup will not only help you survive but also thrive as it meets growing demand and expectations by tech-savvy customers.
Even now, at the time of this article's writing, when global plans have been upended and revenue forecasts thwarted, eCommerce is going stronger than ever.
Part of the appeal is that eCommerce creates new opportunities for your business that didn't previously exist. But despite the huge growth of businesses on the internet, there are many companies, especially older ones, that haven't adapted to an eCommerce platform. In the era of deadly pandemics, eCommerce could provide an alternative source of revenue – lots of revenue.
It comes as no surprise that brands like Havmore launched a website to sell ice-creams online in India, or Frito-Lay Launches Direct-To-Consumer Sites Amid Pandemic Snacking Surge.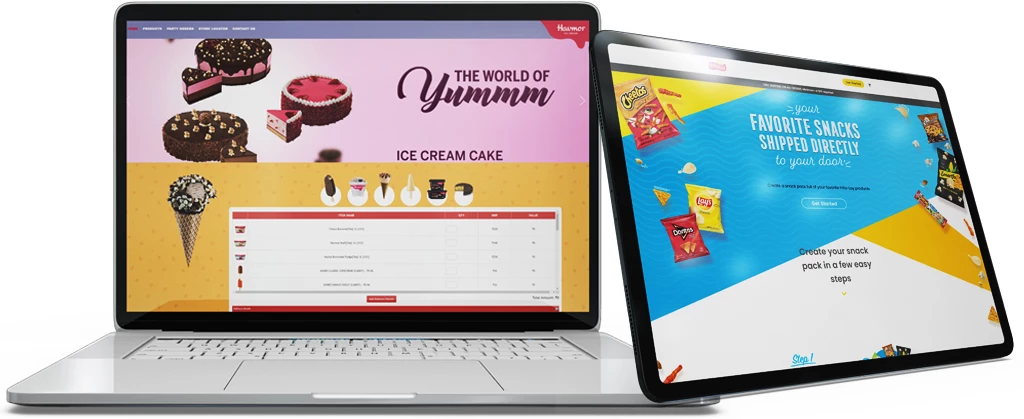 I encourage you to do a think-roleplay, if you were selling ice-creams or chips, how many reasons will you list why eCommerce will not work for you, your product, your business?
Now, lets switch-gears again, think today and try to answer - why it makes sense to sell online and reach the consumer? Get in front of the consumer when they cannot get inside the shop, or when platforms like Amazon decides that they prefer other brands or category of products more than yours. And suddenly having an alternative robust go-to-consumer eCommerce sales channel starts making perfect sense.
Look Beyond the Big Businesses
When discussing eCommerce, we tend to assume that big names like Amazon, Flipkart and Target hold exclusive sway over customers. While it's true that these companies have done amazingly well for themselves, there is a massive number of smaller businesses that have used their online presence to grow by big leaps and bounds.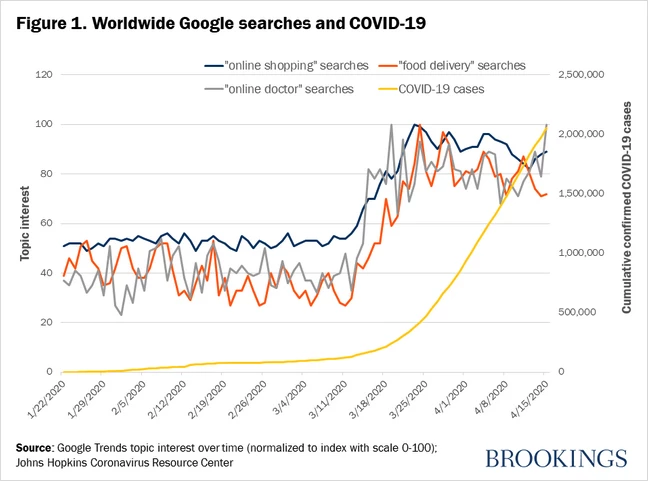 As the graph shows, the number of searches for online shopping surged during COVID-19. Imagine if only 0.1% of these searches lead back to your online website, looking at what you have to offer!
Make Shopping Convenient for Customers
It can be challenging to buy products during a lockdown. Many B2B businesses are recognizing the convenience of using online websites that offer a reasonably high quality of service. There is much potential for small businesses to tap into customer expectations and provide a fully customized online ordering experience.
The digital enabled B2B businesses will have a much quicker bounce back, as customers look forward to work with companies who can adapt quickly, demonstrate and fulfil and the journey now starts from the zoom calls resulting out of enquiries received from your website online listing of your services.
Transitioning to an eCommerce store may not happen overnight (it just might) because it needs strategy and time. But the possibility is there.
Reach Prospects on a Global Level
E-commerce lets local businesses to reach global audiences and deliver their products to far-flung areas of the world. If done right, companies can see growth fast outside their immediate territory and expand internationally.
All you need is a product or service that appeals to prospects in other countries. Ecommerce offers a cost-effective way to extend your reach.
In response to the lockdown all 11 tea shops of Our Clients were closed for more than 45 days, it was a massive challenge for the company, but being digitally active the company responded quickly starting enlisting its fine teas in Canada & Europe and was able to diminish the impact of the lockdown on the overall sales volumes.
Leveraging Online Channels to Grow Your Business
When you sell products across multiple channels, such as Instagram, Facebook, and websites, you're able to maximize your revenue. The trick is to choose the right online sales channels that depend on your business model and integrate with a slew of processing systems to generate a revenue cycle, such as PayPal, Instamozo, Sagepay, and more.
NOW is the time to strengthen your digital investments in your business, because the Survival of The Fittest is the new normal. Get in touch with us today to quickly work on the business continuity plans for your company.
Don't miss out on the opportunity to take your business to the next level.
Book your first consultation today, and let's discuss how we can help you grow your business through digital channels. Click below to schedule your appointment; ask away your plans, visions or doubts, and take the first step.
Book Your Free Consult Now