Tea enthusiasts, rejoice! We recently had the pleasure of tasting Tea Forte's exquisite Gourmet Tea Jubilee Collection, and we couldn't be more excited to share our experience with you. This remarkable presentation box is a testament to the brand's commitment to crafting premium teas that delight the senses and transport you to a world of indulgence. Join us on this flavorful journey as we explore the magic of Tea Forte's Jubilee Collection.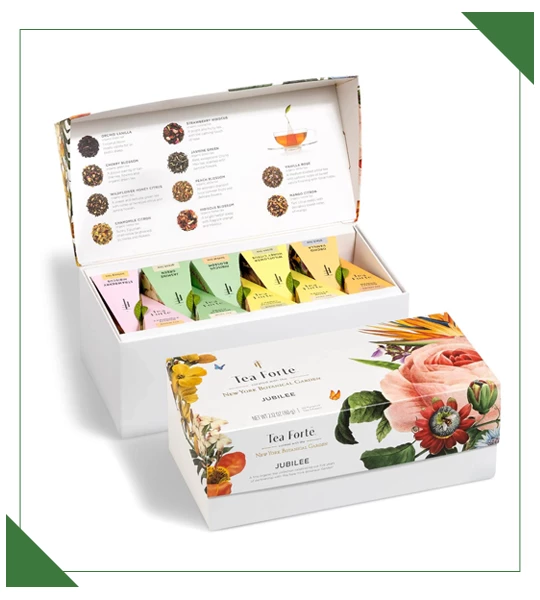 The Gourmet Tea Jubilee Collection from Tea Forte is an opulent ensemble of 10 exceptional teas, each one meticulously curated to offer a unique and unforgettable tasting experience. From black teas to green teas, herbal infusions to white teas, this collection is a true celebration of tea craftsmanship.
Upon receiving the beautifully designed presentation box, adorned with intricate patterns and vibrant colours, we couldn't help but feel a sense of anticipation. Opening it revealed a treasure trove of individually wrapped silken infusers, each one containing the finest whole-leaf teas and botanicals. The attention to detail was evident in every aspect, from the packaging to the teas themselves.
One of the standout teas in the Jubilee Collection is the Raspberry Nectar (Herbal). As we steeped the silken infuser, the delicate aroma of Raspberry filled the air. The first sip transported us to a serene garden, where the taste of Raspberry intertwined with the floral notes, creating a harmonious and soothing blend. It was a truly sublime experience that left us craving for more.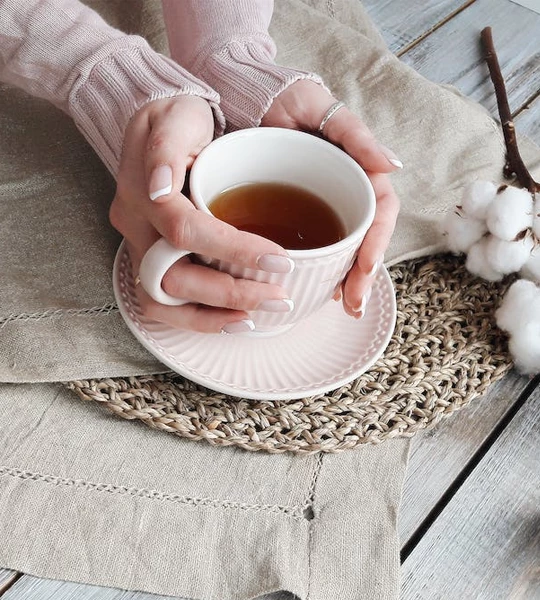 Another noteworthy tea is the White Ginger Pear, an enchanting blend of delicate white tea leaves, succulent pear, and invigorating ginger. With each sip, we were greeted by the subtle sweetness of pear, followed by a gentle warmth from the ginger. The combination was refreshing and invigorating, making it a perfect choice for an afternoon pick-me-up.
Tea Forte's commitment to quality extends beyond the teas themselves. The silken infusers, made from eco-friendly, biodegradable materials, ensure a seamless brewing experience. The pyramid shape allows for optimal water flow, allowing the tea leaves and botanicals to unfurl and release their flavors to the fullest.
In conclusion, Tea Forte's Gourmet Tea Jubilee Collection is a testament to the brand's dedication to creating an exceptional tea experience. From the exquisite flavors to the impeccable presentation, every aspect of this collection speaks of craftsmanship and luxury. If you're a tea lover seeking to embark on a journey of refined taste, we wholeheartedly recommend trying Tea Forte's Jubilee Collection. Trust us, your taste buds will thank you.
Don't miss out on the opportunity to take your business to the next level.
Book your first consultation today, and let's discuss how we can help you grow your business through digital channels. Click below to schedule your appointment; ask away your plans, visions or doubts, and take the first step.
Book Your Free Consult Now