Almost everyone dreams of owning the flashiest pair of wheels on the market every now and then but their wallet does not always comply. Thankfully now, one can drive their dream car for as long as they want without breaking the bank.
With 12 years of wisdom and a genuine love of cars, the ContractHireACar.com has been able to serve its customers the best solution for all their leasing requirements on a consistent basis.
Keep reading to know how at Refresh Ideas, we brought their vision to life and helped them reach their business goals in the easiest possible way, way sooner then they expected!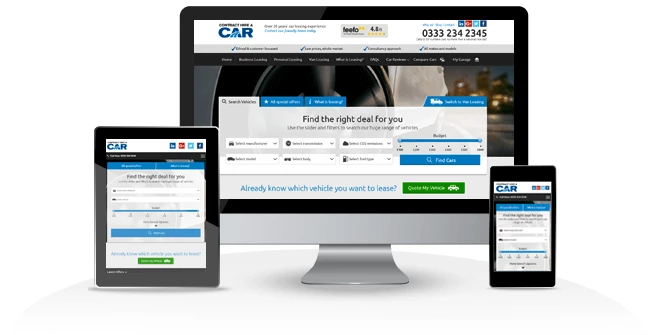 ContractHireACar.com : Brand New Car in Same Old Budget
The prime reason behind their unbeatable and extremely affordable leasing options is their strong links with all the major UK leasing companies and their access to premium buying channels.
They basically deal in offering dedicated assistance with Contract Hire, Personal Contract Hire, Contract Purchase and Personal Contract Purchase. Besides these, they are also known to provide required aid in maintenance, early termination insurance and financial shortfall insurance
We Collaborated, Then Implemented
Craig Davy and the entire ContractHireACar.com team headed by him along with Lee Barlow from Splash Design Studio was so generous with their time and feedback.
And we made sure that every single second invested by them in our interactions becomes instrumental in realizing their vision for the final product.
The highlights of the website that impressed them and their clients are :
A sophisticated algorithm that checks the cheapest rates available from various lenders available for each vehicle so that the customers are always given the best value deals.
Strong backend business dashboard which allows them to review all inquiries, take quick relevant actions and close the deal at the earliest.
Business, personal, van and all other types of leasing alternatives are available readily on the website.
'Compare car' section created by Refresh Ideas makes it extremely easy for the online visitors to make a quick and useful comparison when the need arises.
At the 'My Garage' section, the customers can enquire for a number of vehicles at a time and be promptly informed about the related most affordable deals.
The final product was up to their expectations and that is exactly what we were aiming for while working on this assignment together.
Another Milestone In Our Journey Together
Our journey with ContractHireACar.com started around three websites revamps and six years ago.
After the latest website design unveiling, there has been a massive 250% jump in the overall inquires within mere three months.
Few significant features that caught the eye of Craig and his team in the recent website upgrade include:
A robust CMS structure and backend that made the implementation of the website super easy.
Website coding is done in a way to make it extremely light when loading on varying internet speed.
Strong functionality and rich graphics made the website aesthetically pleasing as well as highly useful.
Being device agnostic in nature made the website seamless to use in different mediums like mobile, desktop or a personal computer.
We made sure that our latest website layout allows the online visitors to easily select the models, manufacturers, leasing tenure, vehicle body parts and prices at the earliest.
"Refresh Ideas have once again produced a website for us that meets our brief and requirements. Their team act professionally and proactively offer additional suggestions if they feel it will benefit their clients. We are very pleased with the overall service provided and the website delivered, and any tweaks are always responded to promptly, which is reassuring for us as a client. An Inspiring Response According to Craig Davy, what really impressed him was the proactive, professional and timely manner in which we interacted with them, all three times.
He also appreciated our readiness for making additional suggestions about various aspects of the project and our encouraging approach towards every single tweak being suggested by their team.
Now, it is your turn. Dust off the blueprints of your million dollar idea and get back to us at Refresh Ideas right away. There is always enough time to dream big and achieve even bigger!"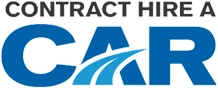 Don't miss out on the opportunity to take your business to the next level.
Book your first consultation today, and let's discuss how we can help you grow your business through digital channels. Click below to schedule your appointment; ask away your plans, visions or doubts, and take the first step.
Book Your Free Consult Now