If you are new to the world of Indian eCommerce or are struggling with delivery solutions for your existing eCommerce business, you are at the right place to learn.
India is a booming marketplace that is prime for eCommerce businesses. The best thing about an eCommerce business is that anyone can do it. Like many online businesses, it doesn't require much capital, people, or other resources to start, and you can grow it with time.
However, as with any startup, growing eCommerce businesses have their own set of problems. Things like inventory, quality control, suppliers, and delivery are just a few challenges you may face when starting an eCommerce business.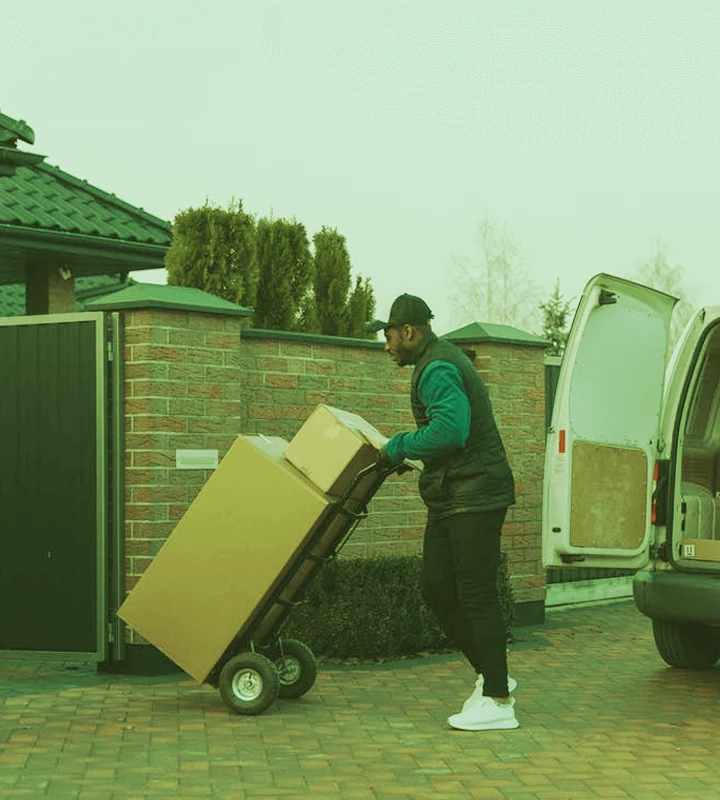 Delivery, in particular, is a pain point that we want to address today.
Logistics in India is tricky, especially when you consider the country's more rural areas. While the internet is available in remote areas these days, the infrastructure is still not strong enough for businesses to efficiently deliver goods in all parts of the country.
Furthermore, extreme traffic, miscommunications, and a lack of resources and infrastructure can often make things difficult.
Delivery can turn into a true nightmare for businesses, which is why you need a reliable and cost-effective logistics partner that has a dependable system and can consistently deliver your goods to customers across the country.
Not only will this improve and grow your business, but it is also a great way to keep costs low. Since courier companies already have the network, infrastructure, and resources in place to deliver goods, they can provide you this service at a fraction of what it might cost you if you did it on your own.
Hence, today, we will discuss the Best 15 eCommerce courier service companies in India to help you narrow down your choice of a logistics partner. We aim to list courier companies that suit your coverage needs, provide cost-effective delivery solutions, and help your eCommerce business grow.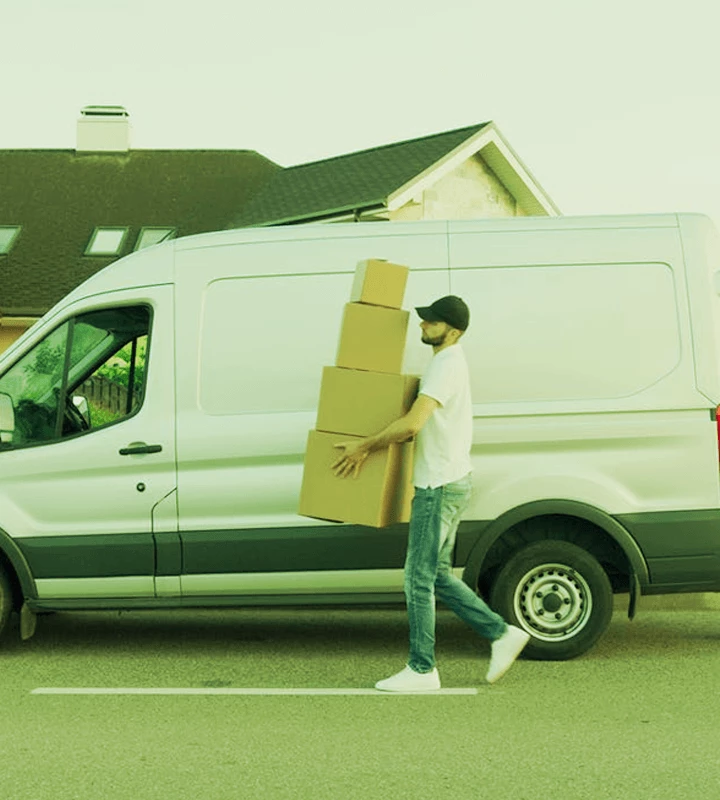 Top 15 eCommerce Courier Companies in India
Here are some of the best courier service partner companies for your eCommerce which provide cost-effective and reliable delivery solutions.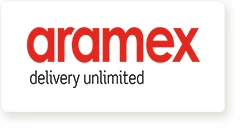 Aramex Courier Company
Aramex is an international logistics services and mail delivery company based in Dubai, UAE. Established in 1982, It is a leading provider of courier services in India, giving eCommerce businesses the opportunity to avail themselves of services like COD, co-packaging, bulk orders, and seamless order tracking.
Website: https://www.aramex.com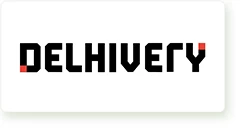 Delhivery for Courier services
Delhivery started its logistics business in 2011 and has risen to the top ranks of e-commerce courier services providers. It offers a full suite of services such as last-mile delivery, third-party and transit warehousing, reverse logistics, payment collection, vendor-to-warehouse, and vendor-to-customer shipping, and more.
Website: https://www.delhivery.com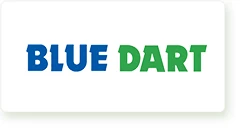 Blue Dart Courier Services
Blue Dart is a global carrier that has been engaged as a top courier service company since 1983 and is among the best courier services for online business.
Blue Dart offers secure and reliable delivery of consignments to over 35,000 locations in India.
Website: https://www.bluedart.com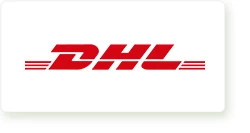 DHL Shipping Company
DHL Express is one of the international market leaders in express delivery Covering 26000+ pin codes across the country. warehousing services that go beyond just storage, but include everything from packaging to repairs; international mail deliveries; customized and specialized shipping
Website: https://www.dhl.com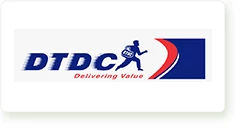 DTDC Courier company
DTDC Express Ltd is one of the leading businesses in Courier Services For Domestic, International. They currently have a network of over 10,000 pin codes spread all over the country
Website: https://www.dtdc.in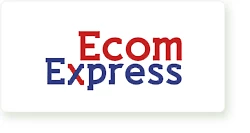 Ecom Express Logistics Company
Ecom Express is a relatively new courier company in India, yet it has established a reputation for quick delivery and affordable services covering over 27000 pin codes in India
Website: https://ecomexpress.in
FedEx Courier partner
FedEx first made its name in the global logistics market before arriving in India to provide online businesses with optimum shipping solutions.
FedEx offers end-to-end logistics services, including domestic and international shipments. Known for its excellent delivery services, FedEx provides competitive deals. It has its reach in over 19000 postal codes in India.
Website: https://www.fedex.com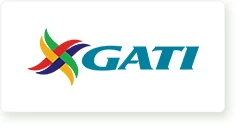 Gati
Gati is an Indian logistics company that offers eCommerce entrepreneurs a variety of delivery choices. The company was founded in 1989. It currently serves 19000+ pin codes within the country, The courier company is popular for offering customized supply chain solutions.
Website: https://www.gati.com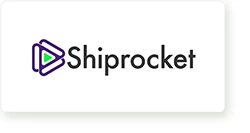 Shiprocket
It is an automated solution that allows eCommerce businesses to choose a delivery partner for every order. You can decide from the carriers based on the price, pick up or delivery region, and their preference. With the number of its tie-ups, Shiprocket currently provides its services in over 12000 pin codes all over India.
Website: https://www.shiprocket.in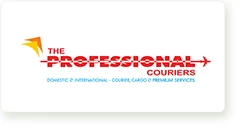 Professional Couriers Services
Professional Couriers is an experienced courier service provider company that has been working with supply chain experts for over a decade. The company claims to offer its delivery services to over 25,000 destinations.
Website: https://www.tpcindia.com
Safe Express Logistics Company
Safexpress is the top Supply Chain and Logistics Company in India offering logistics services & cargo services.
Serving 28000+ different pin codes in India, Safe Express prides itself on providing businesses with the most efficient supply chain solutions.
Website: http://www.safexpress.com
First Flight
First flight was the first Indian courier company that started its operation in 1986. The company claim to be India's Largest Domestic Courier Company with 1200 First Flight Offices across India.
Website: http://www.firstflight.net
India Post
India Post is the Government-operated postal system in the country that delivers posts and parcels to most parts of the world. The postal system was established in 1854 and is running successfully to date.
Website: https://www.indiapost.gov.in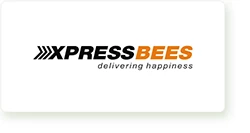 pressBees
XpressBees is the fastest-growing logistics service provider in India, providing end-to-end supply chain solutions. When it was founded in 2015, it was delivering 60,000 packages a day. Nearly 5 years later, this provider delivers 6,00,000 packages a day.
Website: https://www.xpressbees.com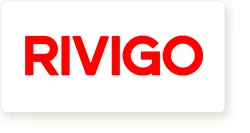 Rivigo
Rivigo is a technology-enabled smart logistics service provider founded in 2014 and headquartered in Gurugram. It offers logistics solutions like full-truck loading, part truck-loading, and cold chains. Rivigo delivers to 4000+ cities and covers over 29765 pin codes across India.
Website: https://www.rivigo.com
Conclusion
There you have it, our selection of the top 15 eCommerce courier companies in India. We tried to keep this list detailed and comprehensive while including options that will cater to the needs of any eCommerce business, whether small or large.
Narrowing down to just one option from our long list may seem daunting, but once you pick a few that fit your needs, things should get easier from there. Ultimately, your choice of the courier company your eCommerce business partners with will mostly depend on its coverage needs and budget.
We highly recommend considering all the mentioned companies for your eCommerce venture before you make your choice because, above all, you can trust them to deliver both your product and their commitment to you.
If you want to learn more about top eCommerce courier companies in India or about how you can take your eCommerce business to new heights, please get in touch today.
Don't miss out on the opportunity to take your business to the next level.
Book your first consultation today, and let's discuss how we can help you grow your business through digital channels. Click below to schedule your appointment; ask away your plans, visions or doubts, and take the first step.
Book Your Free Consult Now